wpWax Year in Review 2021- A Year of Growth, Evolution & Expansion
The whole year of 2021 was around COVID, COVID, and still COVID all over the world. It sounds a bit weird but this is the life we have to shoulder. Due to this pandemic, all things have changed but it has had a phenomenal impact on the tech industry. And the good thing is we are no exception to that. We have already suitcased many fruitful achievements leaving all the catastrophes behind the window.
During the pandemic, the world has been at a standstill where we moved even faster than we were supposed to be. Last year, our products made room for various walks of business to stay straight in the collapsed market due to the rapid outbreak of COVID-19.
Incredible: that is the one word that is ringing in our mind when we think about the relentless endeavor of each member of the team to contribute to the development of wpWax in 2021. Let's have a closer look at what we did in 2021. No more hullabaloo. Let's sunshine in wpWax Year in Review 2021.
Here Is What We Did for Directorist Under wpWax in 2021
Directorist is the flagship product of wpWax and it is what brings happiness to you. So, we went all out to invest our best in it throughout the whole year. In this article, we will showcase all our achievements based on different categories or facets.
i. Released the new Directorist 7.0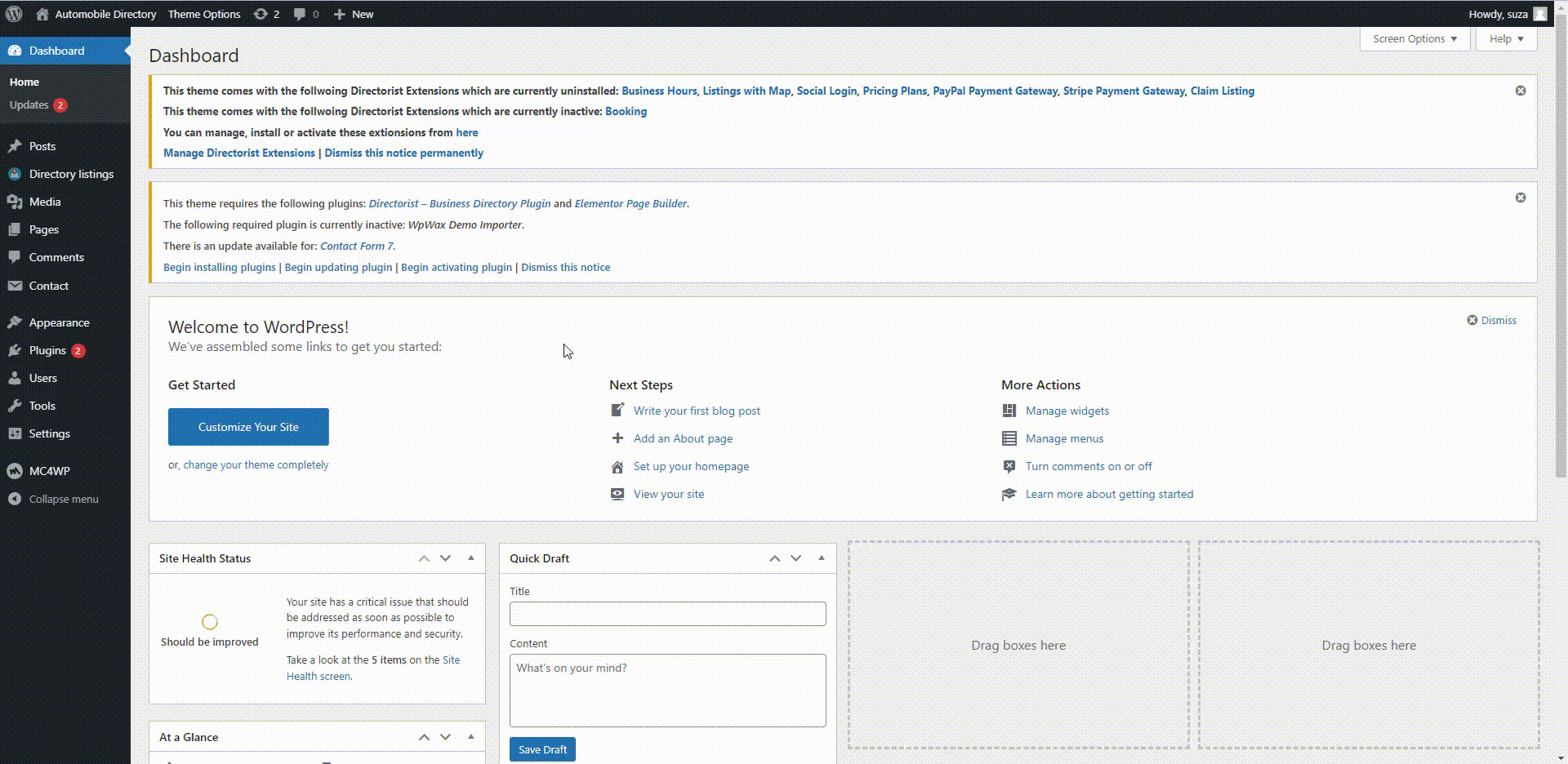 The version 7.0 release was a major update and introduced the brand new directory builder for enhanced control of the design and functionalities of your directory website's webpages. We made a huge change by introducing some amazing major features with this version. It's like the whole ecosystem of the plugin has been changed by altering the entire coding structure. Despite the major release of Directorist 7.0, it received an immediate backlash that we took most seriously. And we worked both day and night to fix the issues so that the new version becomes stable in the first place.
With this release, we also introduced the multi-directory feature which is a great way to turn your single niche directory website into a multi-niche directory website. For example, you may have built a directory website for automobiles but later, you can extend the niche with Automobile accessories. Cool, right?
ii. Made it Gutenberg compatible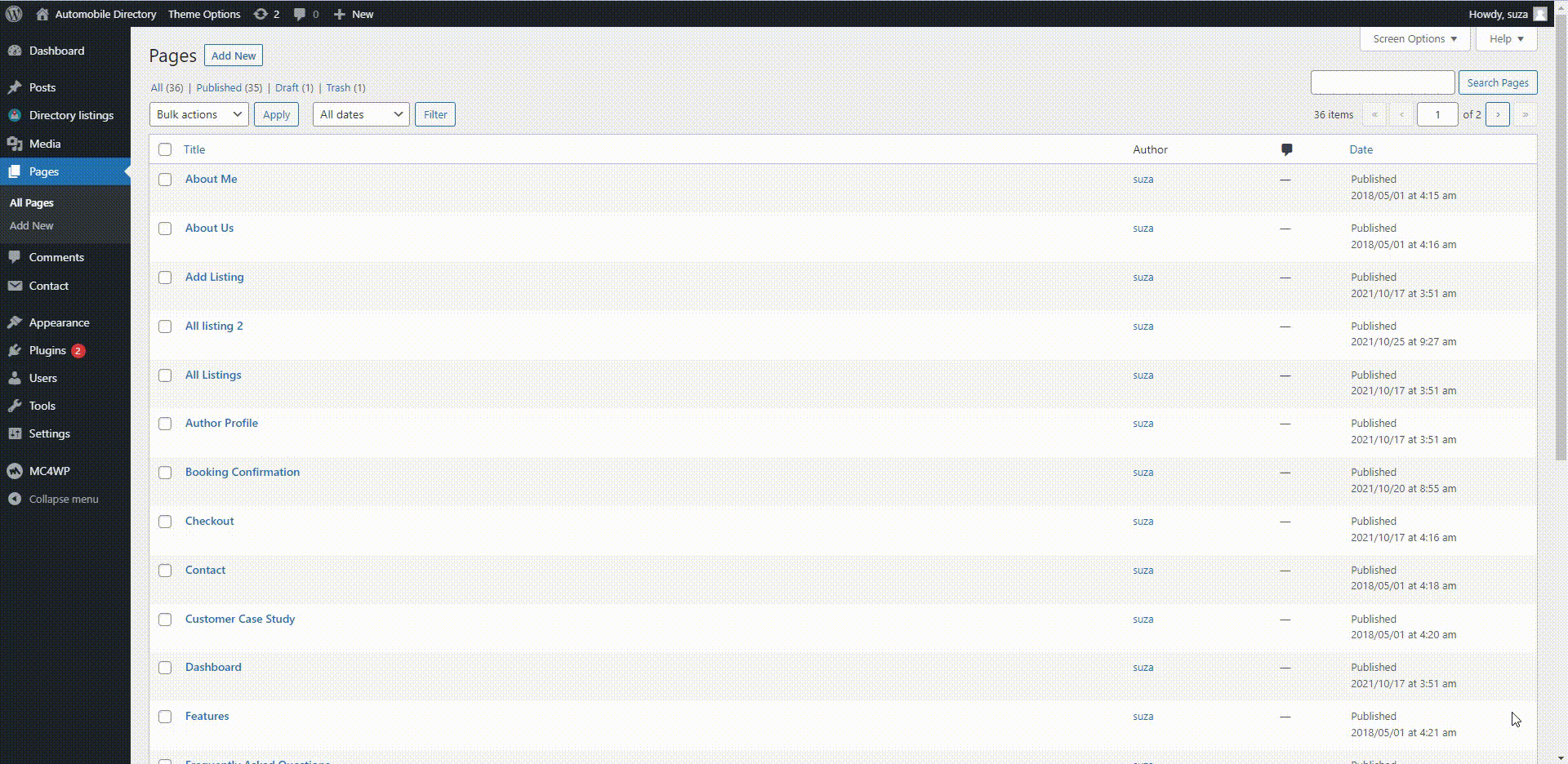 The Gutenberg page editing experience is gaining much popularity these days. So apart from the integration of Elementor and Oxygen Page Builder, we have introduced 16 different Gutenberg blocks. The best part is that like Elementor widgets or Oxygen Page Builder components, you can create any kind of directory website page just by selecting the Gutenberg blocks.
iii. Developed the Templating feature
The benefit of this feature is that when you customize a template file, you won't have to make any changes to the core file. Usually, customizing your core file is lost when you get a new update. But this handy templating system will help you get rid of this problem like magic. However, this will require you to have a great amount of coding know-how or you may have to hire a developer to use this feature.
Assuming that you don't have any coding know-how, how will you be benefited from it? The answer is you will be able to keep the changes of the customization even if you upgrade the core with the latest versions.
To know more about the Templating system of Directorist, you can read through the documentation from the official website of the plugin.
iv. Introduced the Directorist Mobile App ( for iOS & Android)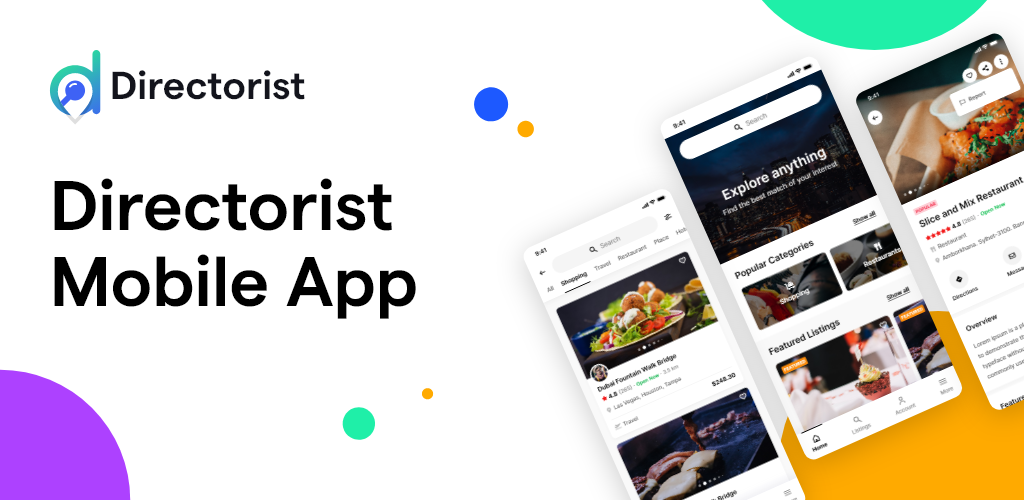 Not all mobile device users have desktops or laptops. So, now is the time to reach billions of mobile users from around the world. We feel really thrilled when we see you have the power and control to turn your directory website into a fully functioning mobile app. Last year, we introduced an app that is available both for iOS and Android platforms. Here are a few key features of the mobile app:
Instant Push Notifications
Contacting listing authors
Built-in contact form
Make the authors notified
Direct Phone Call
Get Direction
Direct Email
Let users choose directory types
Show the listings according to a directory type
Contact info, messaging, phone call
Learn more from the product landing page.
v. Introduced new features
We also introduced several new features to Directorist that deserves to be included here too:
Admin debugger
Compatibility with PHP 8
New parameter to show/hide popular category in the search form
Pretty URL in author profile page
Missing setting
Custom shortcode/HTML support in single listing
Single listing shortcode template
Text alignment & style option in Elementor search form widget
Option to edit directory type slug
Autofill in the user registration form
Missing FontAwesome and LineAwesome icons
New hooks
Public Rest API to read and write directory data
WhatsApp option in listing phone
A Speck About WooCommerce Product Carousel, Slider & Grid Ultimate Under wpWax
WooCommerce Product Carousel, Slider & Grid Ultimate is a plugin that comprises options used to style a product slider with the grid system. With this plugin, users can design their carousel layout as per their preferences.
Displaying badges like On Sale, Best Selling, Top-rated, and featured products are very easy with the plugin. Users also get a ribbon/badge for showing out-of-stock products. Interestingly enough, users can display their products by ID, SKU, tags, category, month, year, and randomly as well.
What we added to this product in 2021
Last year was amazing for this plugin as we added many new features that will broach up a prosperous way for WP users. Here is the list.
Added shortcode for wishlist
Improved style
More will be added in the days to come in 2022. Hope, those features will be a charm.
A quick glimpse of 2021 at WooCommerce Product Carousel, Slider & Grid Ultimate: In numbers
Let's see how this plugin embraced success in 2021 with its amazing features.
Plugin growth increased by 28%
10,000+ active users
4.4 out of 5 stars in WordPress.org
Launched 4 official releases
13 out of 22 five-star reviews
A huge improvement on features over the year
And, more to come in the year 2022. Stay tuned with us.
A Bit About Legal Pages Under wpWax
Legal Pages offers you an advanced WP Editor to edit and customize legal templates. The editor is flexible enough for you to add or delete any information in it based on your demands. Besides using the default templates, you have the freedom to create a new page template based on the information you provide manually.
What we added in this product in 2021
The features we added last year were
Added shortcode for legal pages
Improved style
Finally, to help you avoid any kind of lawsuit for your website and service, Legal Pages is your best friend and there will be more features for making everything even more interesting.
A quick glimpse of 2021 at Legal Pages: In numbers
Plugin growth increased by 55%
9,000+ active users
4.3 out of 5 stars in WordPress.org
Launched 6 official releases
10 out of 13 five-star reviews
A huge improvement on features over the year & more to come in the year 2022. Stay tuned with us.
A Bit About Logo Showcase Ultimate Under wpWax
Logo Showcase Ultimate is an excellent and best plugin to display the logos of your clients, partners, sponsors, affiliates, and more along with a title, tooltip, and URL on your website. It is 100% responsive and mobile-friendly. You can generate dynamic shortcodes with just a few mouse clicks and use the shortcode anywhere in your posts, pages, or widgets to display your logos. Your users from any device can view the logo carousel/slider/grid nicely.
What we added in this product in 2021
Last year our Dev team improved this plugin with a feature and here is that.
Finally, this plugin is exactly something that you are looking for to display the logos you need on your site.
A quick glimpse of 2021 at Logo Showcase Ultimate: In numbers
Plugin growth increased by 30%
3,000+ active users
4.6 out of 5 stars in WordPress.org
Launched 6 official releases
10 out of 14 five-star reviews
A huge improvement on features over the year
And, more to come in the year 2022. Keep your steps with us.
A Bit About WooCommerce Table Rate Shipping Under wpWax
Easy table rate shipping for the WooCommerce plugin is one of the easiest and feature-rich shipping plugins for WooCommerce stores allowing you to calculate shipping costs based on total price or weight. There are many table rate shipping plugins out there but none of them is as easy as this plugin. We do not like to scare users with tons of settings and options. We have implemented a very clean and easily-understandable setting panel where a user can easily calculate shipping costs.
What we added in this product in 2021
We added a game-changing feature to this plugin and this feature will bring a change even a bit for sure. And, it is
Added price & item count conditions for calculating the shipping cost
And, more will be added in the year 2022.
A quick glimpse of 2021 at WooCommerce Table Rate Shipping: In numbers
Plugin growth increased by 38%
700+ active users
3 out of 5 stars in WordPress.org
Launched 3 official releases
A huge improvement on features over the year
And, more to come in the year 2022. Keep your steps with us.
A Bit About Post Grid, Slider & Carousel Ultimate Under wpWax
The presentation of your posts determines how good they are to your users at the first sight. Do you want to display your posts in a beautiful way so that it attracts your users more? Now you can increase the attractiveness of your posts by using the Post Grid, Slider & Carousel Ultimate plugin.
It is the easiest and most useful plugin that allows you to display your blog posts, pages, or any other custom posts in different beautiful grids & carousels. You can use different layouts like Normal Grid, Sortable Grid, and Carousel to display your posts. It is 100% responsive and Mobile friendly.
What we added to this product in 2021
Here are a few features that we added to this product last year.
Added shortcode for wishlist
Improved style
A quick glimpse of 2021 at Post Grid, Slider & Carousel Ultimate: In numbers
Plugin growth increased by 42%
1000+ active users
3.5 out of 5 stars on WordPress.org
A huge improvement in features over the year
And, more to come in the year 2022. Keep your steps with us.
A Brief Look Back at wpWax in 2021
Wishing, the days in 2021 would never come in the life of human beings. Literally, 2021 is a year of depression, a year of rising & fall of many industries, a year that sent customers online. Thus, the development of technology was visible then. With no exception, team wpWax made the year 2021 nothing less than fabulous.
With the launch of new products, hiring new employees even when other companies axed their employees during the pandemic, setting up a fresh and new working environment, team wpWax let the world know that nothing can impede their regular pace. In 2021, team wpWax almost doubled the employee figure, opened a new window, and consumed the juice of success.
Envious Achievements in 2021
We haven't confined ourselves to development only. Instead, we walked away with lots of amazing things around the year. Let me share with you some of them.
1. Introduced some game-changing extensions
In 2021, Directorist introduced 6 paid extensions under the ecosystem of Directorist, the flagship product of wpWax. All these extensions are affordable and create even astounding value to bring the directorist to the whole next level. The extensions are.
Mailchimp Integration
Multi Directory Linking
BuddyPress Integration
BuddyBoss Integration
Directorist Oxygen
Authorize.net Payment Gateway
2. Released a number of amazing themes
Last year, we released 7 niche-based Directorist themes which all are affordable, responsive, lightweight, and user-friendly. Again, there is a free version of a theme called OneListing. Here is the list of the themes we launched last in 2021.
OneListing
OneListing Pro
dPlace
dRestaurant
dRealEstate
dDoctors
dLawyers
3. Started with a dedicated support wing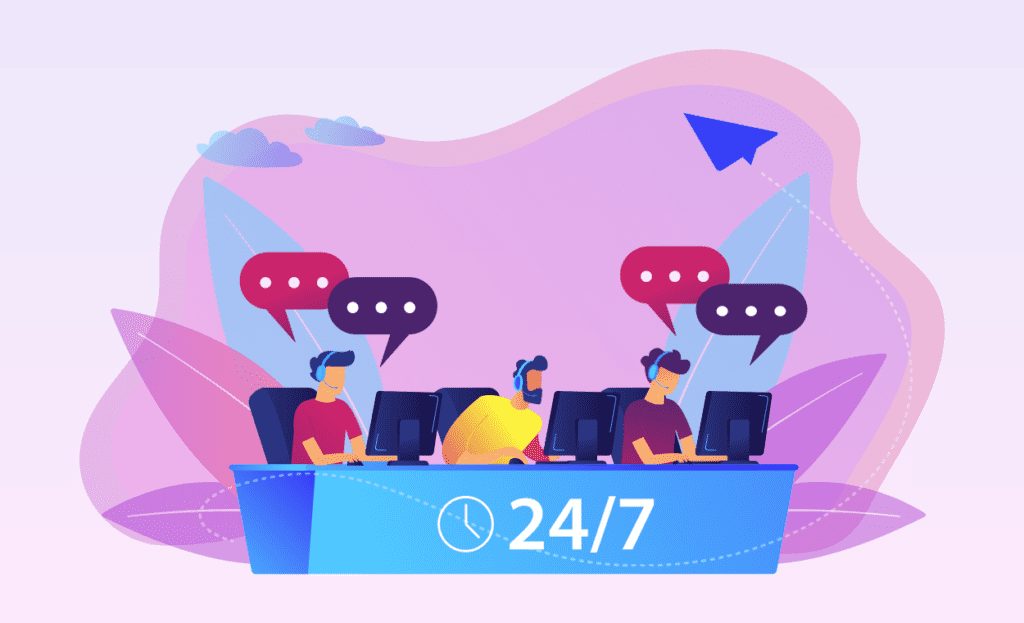 The year 2021 experienced a massive change in the support team. The new recruitments were amazing. The two support engineers entering the team just on the eve of BFCM tackled the windy storm of the campaign with their jaw-dropping expertise and dedication. In the last two months of the year, the team hooked 15 five-star ratings in WordPress.org.
4. Ensure quality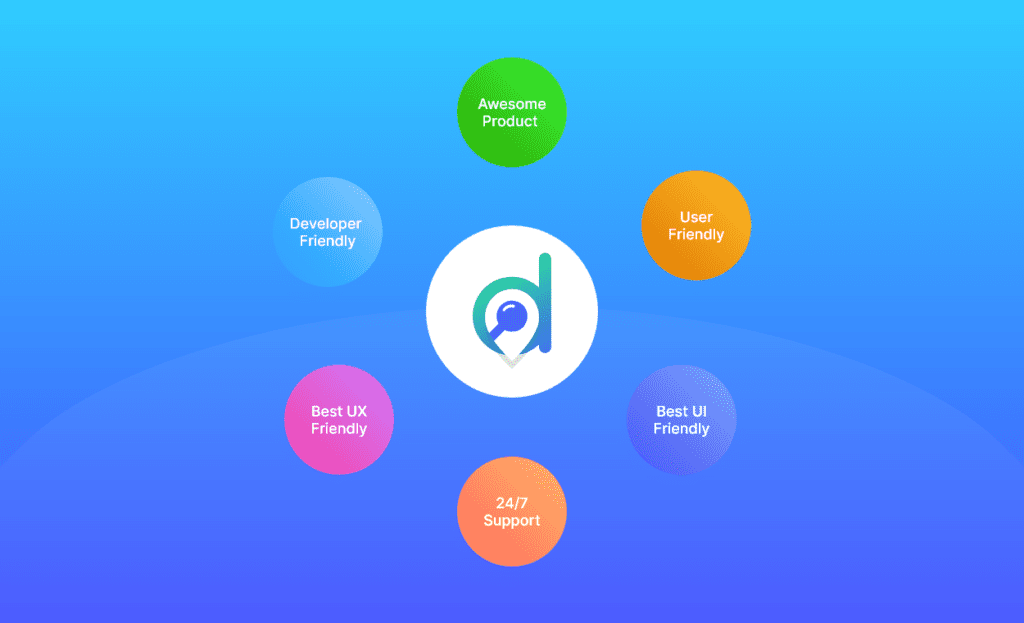 What we boast of is the quality we maintain in our products. Since the birth of our company, we have relentlessly worked to ensure top-notch quality. Interestingly enough, last year was no exception to that. It was an even better-passing year, compared to the previous ones.
In the last quarter of 2021, we employed more troops in the support & JavaScript field to bolster the quality of plugin support and frontend user experience. Eventually, we found that customers got us with positive minds.
5. A solid and energetic marketing team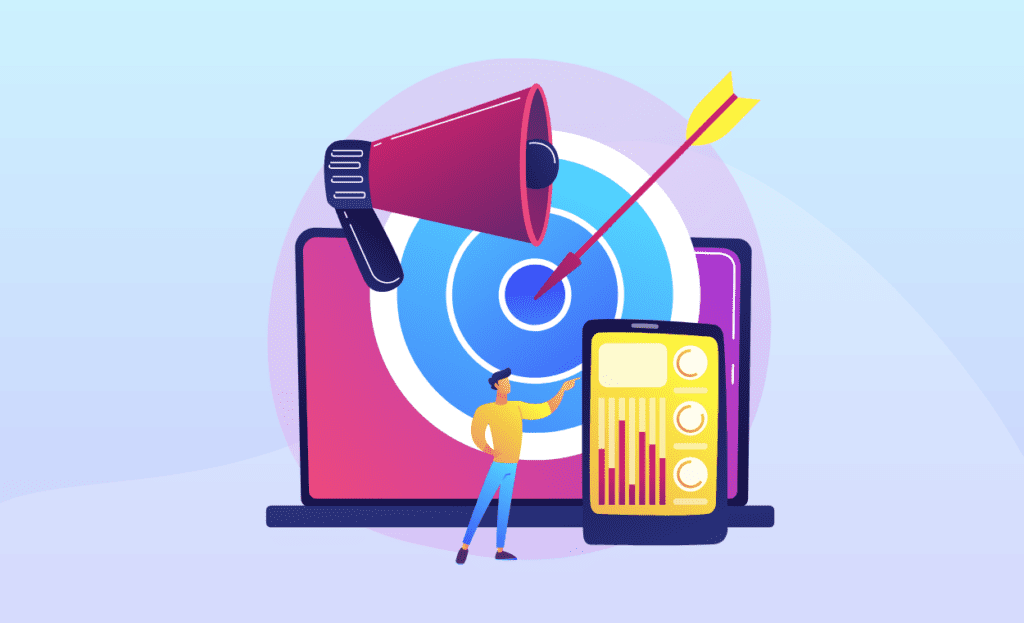 In the Last quarter of 2021, wpWax experienced an amazing addition to its marketing team. Two very groundbreaking and energetic youngsters joined the team and dramatically changed the way and definition of marketing in the software industry under the intensive surveillance and nourishment of the Marketing Team lead.
6. Scintillating campaigns
In 2021, we walked through 2 successful campaigns. All the results from these campaigns went beyond our expectations. We made our campaigns reach people through outreach, social media marketing, and content marketing. What we found after the campaign had logged out, was amazing.
i. The crazy BFCM campaign
The BFCM deal is the biggest ever deal for the software industry. The major changes in the economic condition of the software industry occur in this time period. Luckily enough, we drifted the last BFCM campaign more successfully. Users welcomed our products with positive words which have made extra fuel to our passion for developing even better.
We really burst with exuberance to see the reach and engagement that happened during the last campaign. It was something that I can't mention with mere words. Amazing, Amazing, and Amazing: those are the words that were trickling my mind just after the successful campaign we passed in 2021. Overall, the growth, revenue, and active installations improved significantly after this successful BFCM campaign.
ii. Year-end mega winter & holiday campaign
This is the last successful campaign we did in 2021. It was a 19-day long campaign with a decent amount of user response. Our entire team is happy with what we achieved out of this campaign.
7. Envious growth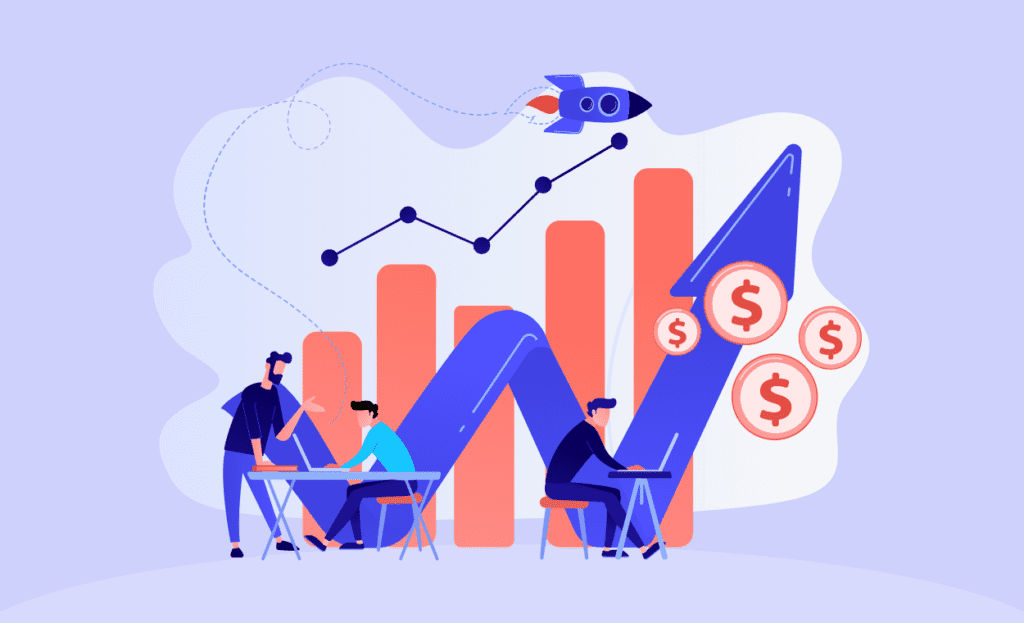 We are happy to let our users know that wpWax experienced around 44% growth in 2021, compared to the previous year. All these things happened just because of the contribution of each member of the team. Everyone worked hard and contributed a lot to the development of this envious growth.
8. Remote working experience
In the first quarter of the year, the whole country got covered with a lockdown due to the outbreak of pandemics once again around the country. And, it had been visible for more than 1 month. The death toll rose and the whole country started to live with fear. While we, people started to work from home. Initially, we were so concerned about the productivity issue of the whole team. But despite some drawbacks regarding productivity issues, everything was flowing smoothly from home.
9. Year-end official tour
Team Directorist is not all about work and product development. We believe in recreation to get back to yourself. Sometimes, you need to get recharged and take a deep breath of fresh air. In the last quarter of 2021, we went on an annual tour to recharge our efficiency and boost potency. It was a great year-end tour after months of painstaking hard work.
10. Cricket tournament
We love almost all games that keep our body and mind fresh. But, when we talk about cricket, it gives us extra fuel of interest. Literally, we are united in our job but in cricket tournaments, we get divided. Last quarter of 2021, we arranged an intra-cricket tournament of 3 teams, a team owned by the honorable CEO, a team by the honorable COO, and the third team owned by the honorable CTO. All games we played in the tournament were nothing less than fabulous. Each team was extremely competitive. Every moment of the tournament was so exciting.
11. Annual prize-giving ceremony
On the eve of 2022, team wpWax witnessed the annual giving ceremony. There were 12 categories where almost all members of the team were nominated. Finally, 12 candidates came out to be victorious and were awarded accolades. This ceremony put extra energy on the members, especially those who weren't awarded, to make this year even more successful than the previous one with self and team development.
Our Screws Up in 2021
Undoubtedly we drummed up many successful histories. Unfortunately, there were several "coming to nothing" type things we were going through around the year.
However, it's kind of true that the whole year was a groundbreaking year for the Directorist and other plugins.
It would be a massive update ever for the Directorist since we're releasing some amazing features with a smoother user experience that will take Directorist to the whole next level. We tried our best to make it happen within the time frame but here are some unavoidable facts that we faced given in below:
We had to re-develop the major functionalities of the plugin from scratch since the multi-directory and the form builder will completely change the coding structure. We could have released it somehow to fill up the quarter but we wanted to provide the best solution for you guys.
We couldn't release the WordPress products as we were highly optimistic about that.
There was a month of lockdown and outbreak of Covid, therefore we couldn't increase productivity as much as we dreamt of.
Since some features are interconnected with each other, we see one feature is not compatible with another. That's why we needed to make them all compatible with each other which is taking more time than we anticipated!
However, despite the ongoing situation, we are trying very hard to have it completely ready by this month. Again, we're extremely sorry if we're making you confused at any stage. Our aims and perspectives are pretty solid to make team wpWax the best in the category with many shots & surprises.
Looking Forward to 2022
Here's to switching ahead in 2021 with many surprising things before you. We will do some amazing things in 2022. These include
i. Launching more plugins
We will launch 2 distinctive WordPress plugins which bring amazing pictures to WordPress users. These plugins will come up with exclusive features that will help the users to elevate their business to a whole new level.
ii. Developed existing plugins
We know we have some failings in our existing plugins. We will overcome those issues to set the plugins with a whole new standard. More features will be added to them to make them even more interesting and user-friendly.
iii. Contributing more than the previous years to the WordPress community
We will be starting to attend WordCamp and talk to people in person. With the innovations, we will raise our helping hands to the development of the WordPress community.
Thanks
The year 2021 was amazing. There were some pluses and some minuses as well but we are happy with how it went and ended. We hope the new year will bring more tidings to the lives of human beings.
Finally, we would like to thank all of our developers, support engineers, marketing mates, and everyone in the team for making wpWax more special last year. Again, we want to give countless thanks to our users, well-wishers, and supporters. Hope we can surprise you with lots of amazing things in 2022.
Thank you so much for going through the wpWax Year in Review 2021 till the end!!!!